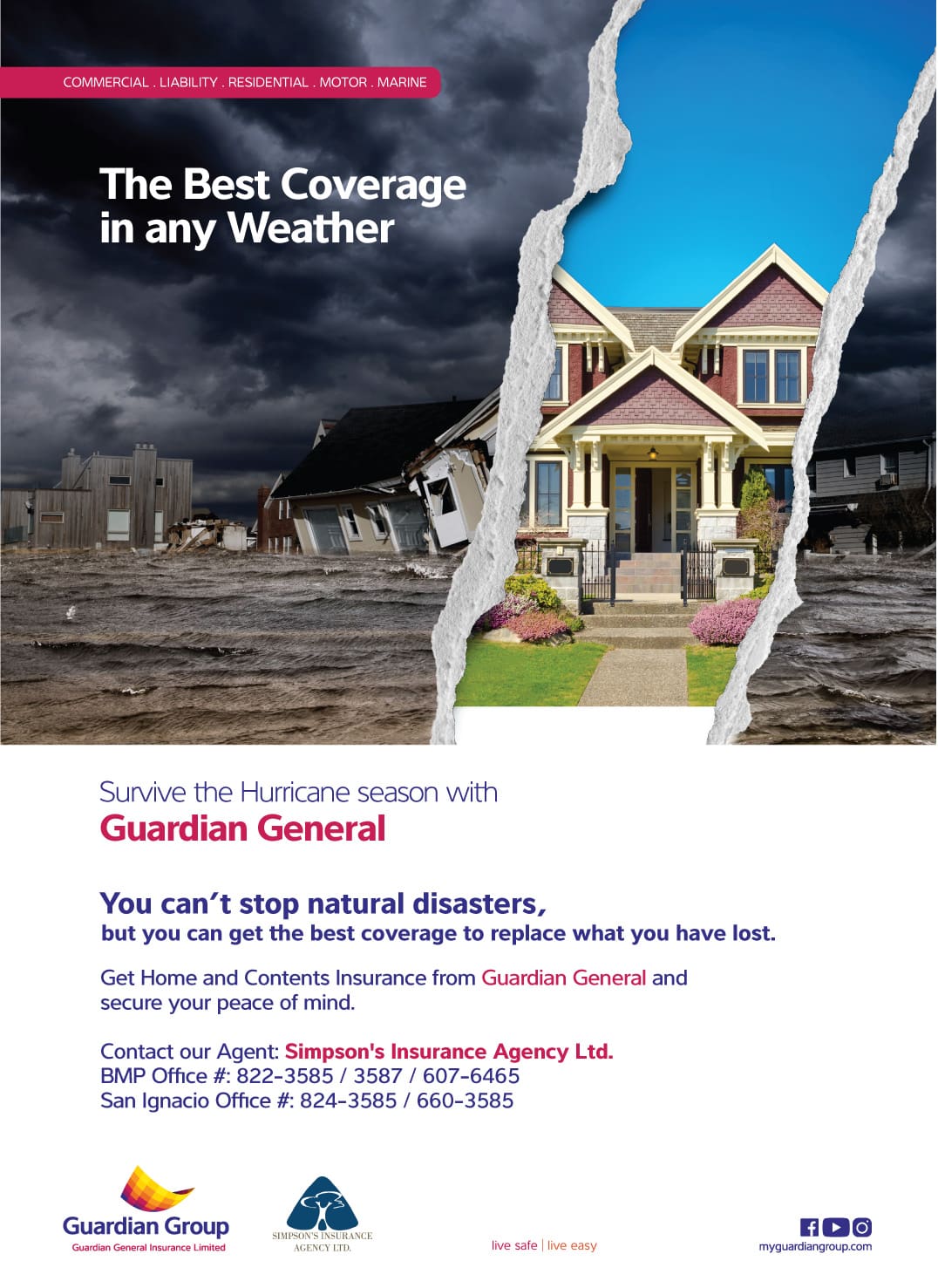 Are You Prepared for a Hurricane in Belize?
The devastating effects of Hurricane Dorian on the Bahamas are a reminder that storm season can be dangerous and even deadly. If you live in Belize, you know that it's critical to protect your home, property and business from storms, flooding and hurricane damage.
Weather Events in Belize
Belize's official hurricane season runs from June through November. Over the past few decades, most hurricanes have struck Belize in August and October.
When hurricanes land on Belize, they can do some serious damage. The country's low elevation and high rainfall make it susceptible to flooding. Tsunamis caused by hurricane winds are another serious threat during the wet season.
Historical Hurricanes in Belize
Several hurricanes have left their mark on Belize.
In 1961, Hurricane Hattie killed 275 people and levelled large parts of the country.
In 2000, Hurricane Keith caused massive flooding in Belize City. The powerful winds emptied Chetumal Bay.
In 2001, Hurricane Iris killed 31 people and damaged most buildings and homes in Belize.
In 2016, Hurricane Earl caused massive flooding and property damage.
Effects of Hurricanes, Floods and Tsunamis in Belize
A Belize resident who witnessed the immediate aftermath of Hurricane Earl posted vivid before-and-after pictures of the storm's effects on her blog San Pedro Scoop. You can see town centres half-submerged, buildings reduced to timber and debris piled up everywhere. Many areas lost water, power and communications during the storm.
Are You Safe from Hurricanes?
If you live in Belize, it's important to keep your property safe from hurricane damage.
If your home is destroyed, will you have the financial ability to rebuild it? If your business gets swept out to sea, how will you start over?
Insurance Is Your Best Protection
A good insurance policy is the best protection you can have. With a comprehensive policy, you'll have peace of mind even if the worst happens.
Simpsons Insurance Agency Ltd. (SIAL) is the Principal Representative for Guardian General Insurance Limited (GGIL).  GGIL has been serving individuals and businesses in the Caribbean since 1847. The company has a well-earned reputation for integrity.
A SIAL Insurance advisor can help you put together a comprehensive package that includes hurricane protection, life insurance, health insurance, commercial liability such as Contractors All Risk, vehicle coverage, home protection and anything else you need.
Call us today to schedule an appointment with one of our insurance experts.
To learn more about our services, you can visit our website at www.siabz.com  or
call us at +501-822-3585 | +501-822-3587 or San Ignacio- 501-824-3585.
WhatsApp- +501-607-6465 | +501-660-3585
Tags
Newsletter
Subscribe to our weekly newsletter now. Enter your email and name and click subscribe