About Sagicor
Established in 1840 as The Mutual, Sagicor Life Inc has grown to be the leading indigenous financial services company throughout the Caribbean region. Today,  the Sagicor Group offers a wide range of financial services including individual life and health insurance, annuities, pensions, employee benefits, banking, as well as investment services.
Sagicor's strength is evidenced in Sagicor's "A-" (Excellent) Rating from A.M. Best, which is based on our financial position, strategic management and operating effectiveness.  Sagicor Life Inc also has a financial strength rating of BB- from Standard and Poor's.
Sagicor is a diverse regional Group operating in 22 countries across the Caribbean, the United States, and Latin America. Over the years, the Group has changed to meet the challenges of its environment and the needs of its policyholders and customers while remaining steadfast in its adherence to the principles of financial prudence and strong market discipline.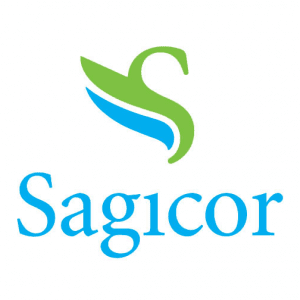 Sagicor in Belize
In 1987, Sagicor commenced operations in Belize, trading under the name Capital Life. On November 9, 2004, Capital Life Insurance Company Limited officially rebranded to Sagicor.
In 2014, Sagicor Life Inc and Sagicor Capital Life Insurance Company Limited amalgamated becoming one entity – Sagicor Life Inc.
Sagicor Life Inc's dedicated administrative team in Belize is headed by Karen Godfrey while Abel Simpson heads the knowledgeable Advisors sales team.
Clients of Sagicor are provided with comprehensive financial advice as well as a wide range of financial services, which include:
       Life and Health Insurance
       Annuities
       Critical Illness
       Employee benefits
       Residential and commerical mortgages
       Pensions investment and administration services
The Sagicor Group employs over 1,500 persons and operates offices in 22 countries throughout the Caribbean, Latin America and the United States.
Office Location and Contact Information